Is 'The Big Short's' Michael Burry a Moneyball Subscriber?
Michael Burry – famous investor... Hollywood subject... Moneyball Economics subscriber?
The guy who made $800 million for forecasting the collapse of the housing market 15 years ago is back with another prediction...
And based on what he's predicting, it sounds like he's been tuning in to what we've been saying for weeks.
For a transcript of this video, see below. This transcript has been lightly edited for length and clarity.
Is 'The Big Short's' Michael Burry a Moneyball Subscriber?
Life for this man is pretty sweet: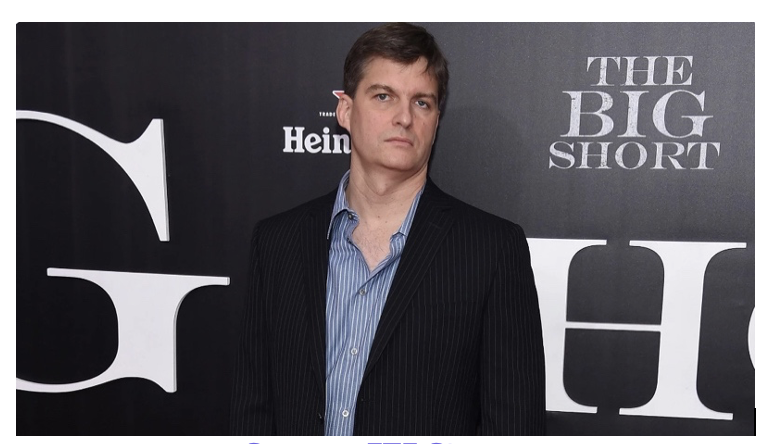 Source: ETF Stream
In case you don't recognize him, this is Michael Burry. His name may not ring out like Warren Buffett, but in the investing world, he's considered a legend. His accolades include:
Correctly predicting the collapse of the housing market during the early 2000s.
Betting against this market and amassing a small fortune as a result.
Having the details of his gutsy call featured in the 2015 hit film "The Big Short" (where his character was played by award-winning actor Christian Bale). 
But perhaps Burry's biggest claim to fame is this: Based on his recent moves, he might be a Moneyball Pro subscriber! Let me explain...
The Big Short 2.0
OK, Burry isn't actually a Moneyball subscriber. (At least, not to my knowledge.) But the way he's been investing lately sure suggests he's been heeding my advice.
You see, Burry just announced a $1.6 billion bet that the stock market is about to drop. This bet is being referred to as "Big Short 2.0."
If the sentiment behind this bet sounds familiar, it should. It's what we've been saying at Moneyball Economics for weeks. So, Michael, if you're listening, we're glad to have you. It seems like we're checking out the same data and reaching the same conclusions.
Speaking of, let's take a quick look at what we've been seeing...
Right on the Money
Since the spring, our calls have been right on the money.
If you recall, we forecasted a major rally in July, followed by a pullback in August.
We hit on both of those predictions. And Moneyball "Pro" subscribers profited handsomely both times.
Now, we're heading into the final third of the year. Let's see what's in store for the stock market...
Ready to Burst
To get an idea of what I'm seeing, picture this...
The U.S. economy is like a coiled spring, ready to release. Companies have spent a year getting squeezed by layoffs, slowing sales, and interest rate hikes. All of this has pushed down on this spring.
The thing is, the spring is now ready to burst once this pressure gets released. And an end to interest rate hikes will trigger a major release.
We started to see a bit of a market bounce back last month. That was when a lot of investors started to price in these rate hikes and get used to them. They were no longer a shock.
The problem was, what should've been a mini rally turned into a major one. The market went up 10% in two months. That's a sign of an overbought market.
Suddenly, we were due for a pullback. And if you recall, heading into August, we started to see the market moving side to side. It wasn't advancing. That meant the rally had run out of steam. Whatever drove it up had faded.
Perhaps Burry saw the same things we did. Maybe he and other fund investors saw this as a good time to lock in profits.
No matter the reason, we called it correctly. And now I'm looking ahead...
Looking Ahead
I think we'll see more market selloff through September. But once we reach October, another rally is in store.
Whether you're Burry or an ordinary investor trying to beat the market, stick with me. Because if you followed my "Pro" advice, you're sitting pretty. In fact, exactly one month ago, I recommended a trade that has since tripled readers' money.
But don't worry if you missed out – there's still time to get in.
In the meantime, we're in it to win it. Zatlin out.
MONEYBALL PRO
TRADE OF THE DAY
[ ACTION TO TAKE ]
FOR MONEYBALL PRO READERS ONLY
>>>>>>>>>> Learn more <<<<<<<<<<
In it to win it,


Moneyball Economics