The 'Experts' Got it Wrong – But I Didn't
Most forecasters failed to predict the most recent payroll data...
But I didn't. That's why, if you're not following me, not only are you missing out on key insights...
But you're also missing out on incredible investment opportunities.
For a transcript of this video, see below. This transcript has been lightly edited for length and clarity.
The 'Experts' Got it Wrong – But I Didn't
There are often two sides to a story. And that's certainly true when it comes to payroll data.
You see, payrolls are made up of two pieces of information: There's the data the government provides, and the data supplied by the private sector.
Unlike most analysts, I focus on private sector data. That's the best way to know if companies are hiring or firing. Is the economy going up, down, or sideways? The answer can almost always be found in private payrolls.
Let me show you...
Right on the Mark
For the most recent payroll data, most analysts were forecasting a figure around the 200,000 mark. Meanwhile, I was convinced the figure was going to come in closer to 115,000.
Sure enough, it came in at 145,000. What did I get right that so many others got wrong?
They're Being Manipulated
As I mentioned, I focus on the private payroll data, while everyone else studies the private and government data. And that's the problem.
Not only does government payroll data fail to give insights into what companies are doing, but in recent months, this data has also been strategically manipulated.
Take a look at this payroll data that includes activity in our public education: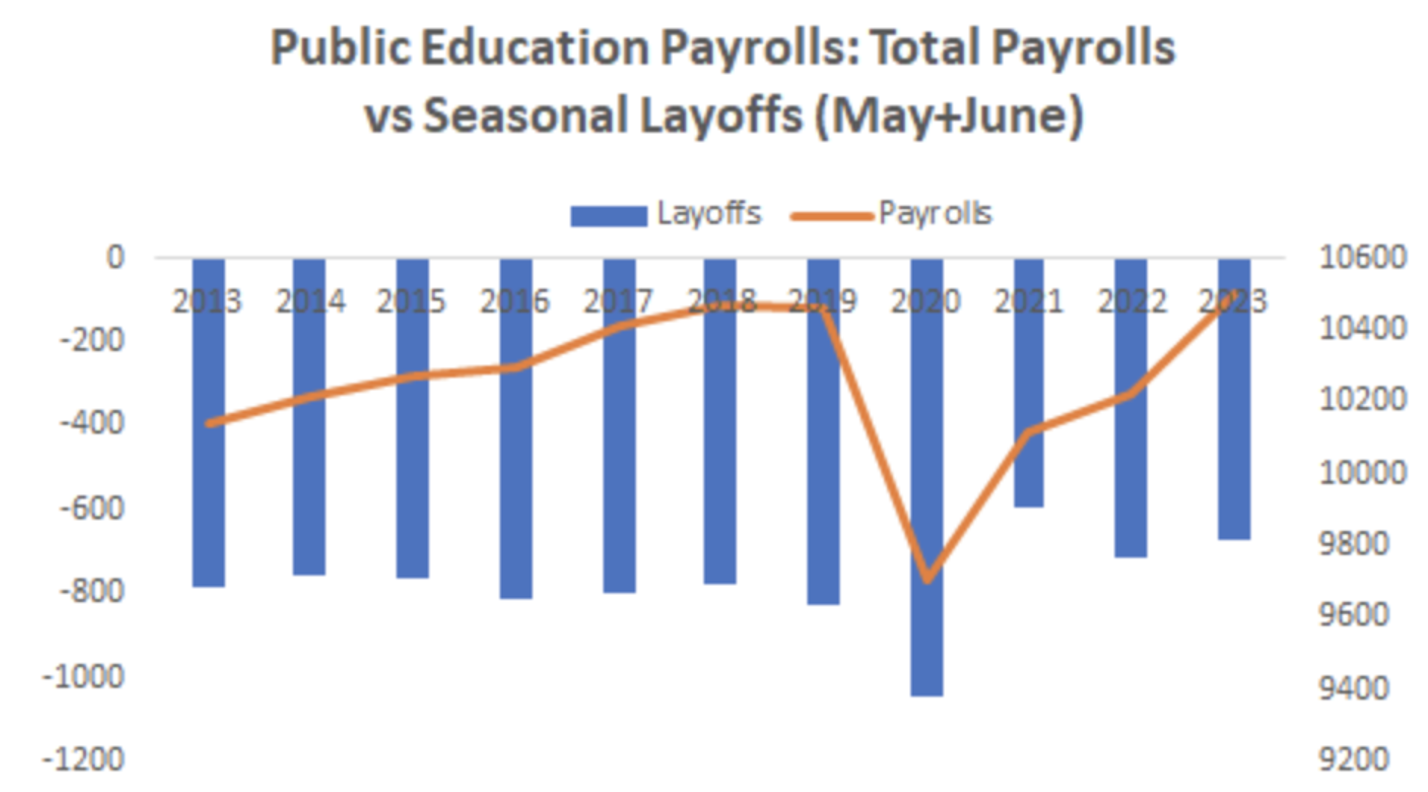 Normally, schools go through layoffs in the late spring as students go home for the summer. Custodial workers, administrators, cafeteria workers – they're all let go during this time, leading to about 1 million layoffs a year.
But this year, 100,000 fewer layoffs happened. That doesn't seem like reliable information. And take a look at this...
Weak Data
When you examine the private payroll data, you start to see just how bad a shape our economy is in: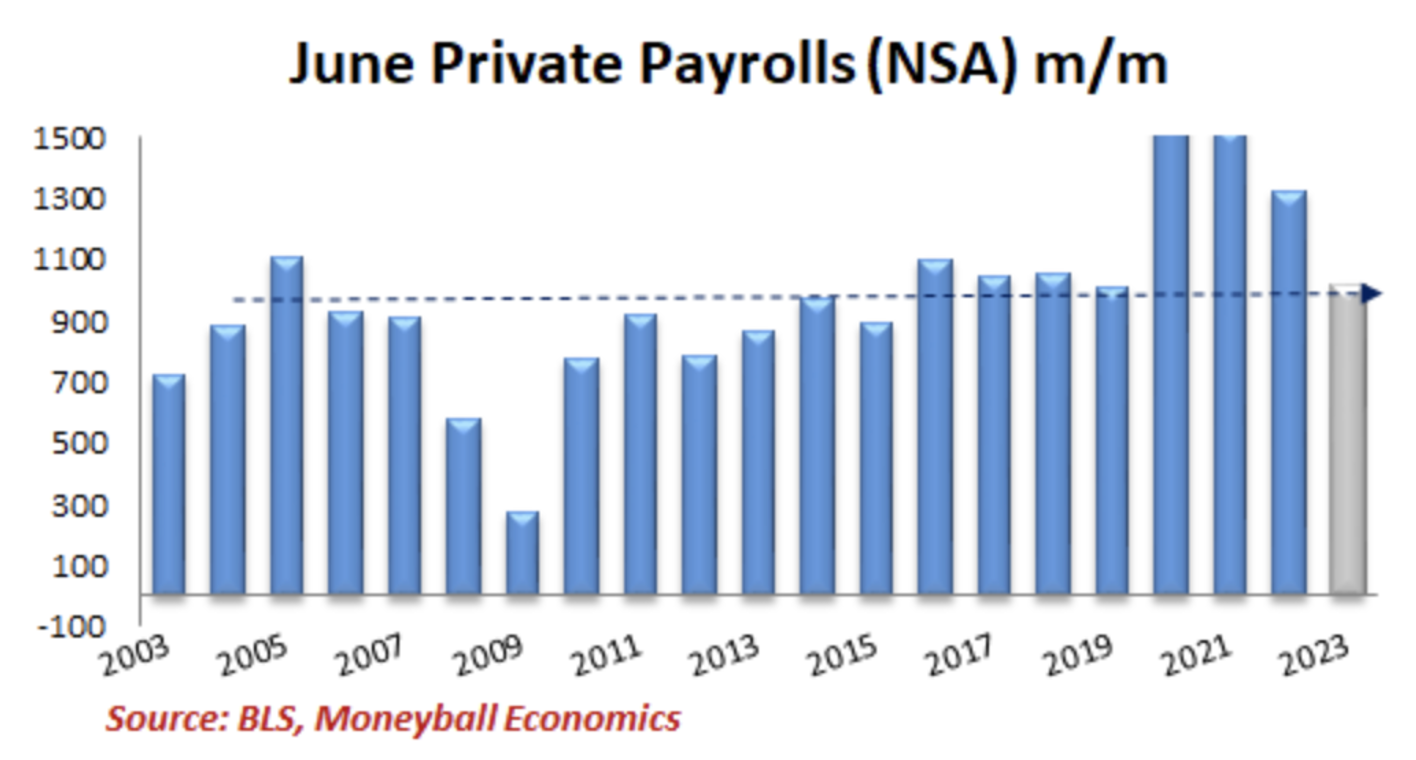 This year, June's private payroll numbers were the second-weakest in about 10 years. Wow!
While this data is discouraging, there is a logical reason behind it. And it has to do with temporary workers: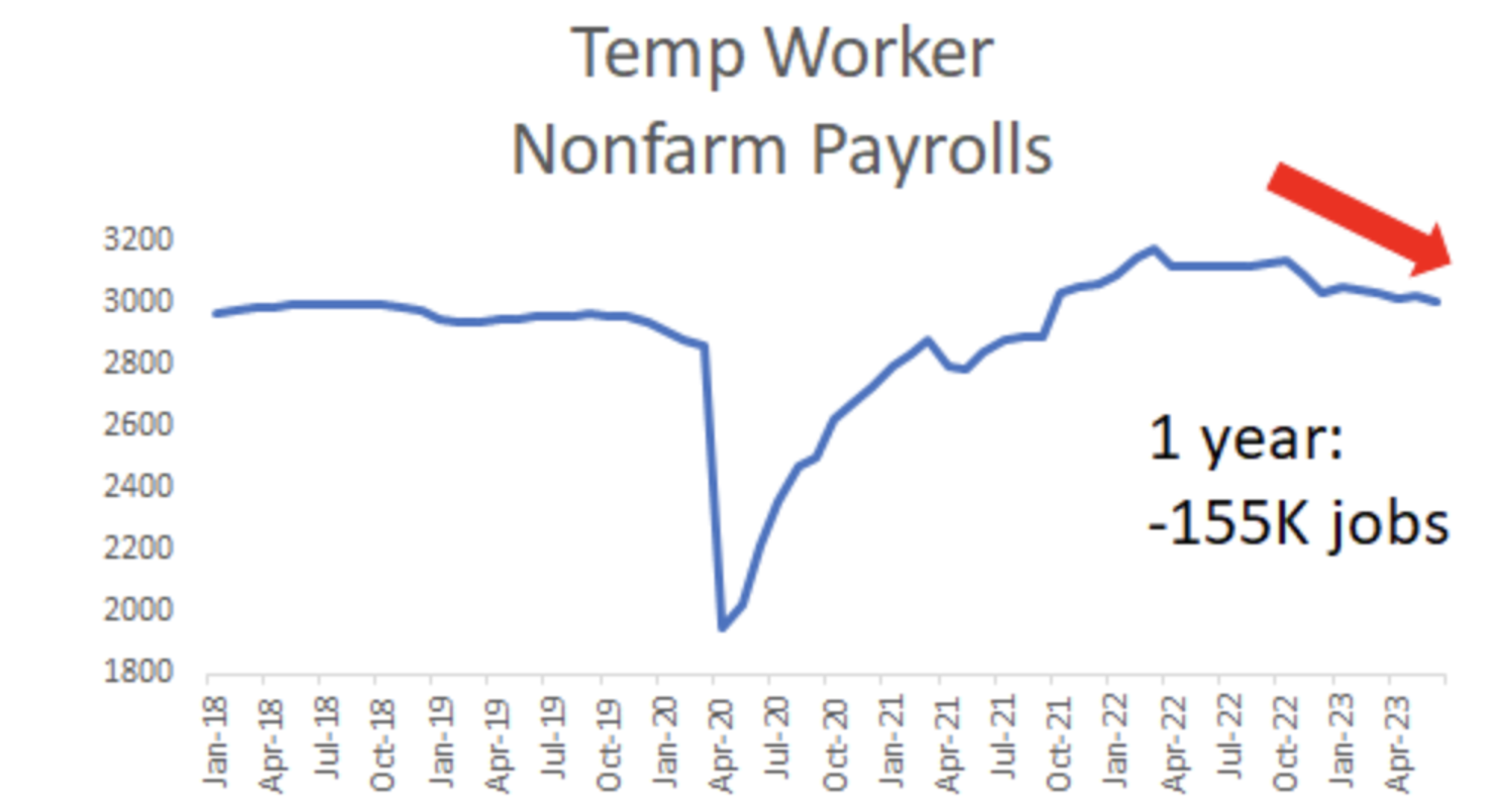 Over the past year, we've lost 155,000 temp worker positions. We're seeing a slowdown in sectors like retail, leisure, and hospitality, three areas often heavy with these workers.
An Economic Barometer
Temp workers are the "canary in the coal mine" for the broader economy. When companies are expanding, they're throwing out jobs, and a lot of those are part-time positions.
Then when the economy starts to slow, part-timers are usually the first ones to go.
Importantly, temp worker activity is a sign of how much or little consumers are spending. And we're seeing fewer temp workers, signaling that consumer spending is sliding, too. Our economy isn't merely slowing, it's teetering on a recession.
But wait a minute. A recession? Really?
Time to Get Defensive
That may seem strange considering the Fed is still raising interest rates. If the economy is slowing, you'd think the Fed would begin taking its foot off the gas.
But remember that the Fed might aim to keep us in a recession for much of this year in order to create a bounce back in 2024. That could be President Joe Biden's key to winning re-election.
While the economy slides, the stock market has jumped almost 7% in the past month. So it might be time to get a little defensive.
If you're a "Pro" subscriber, I'll show you how I plan to make my next move. We're in it to win it. Zatlin out.
MONEYBALL PRO
TRADE OF THE DAY
[ ACTION TO TAKE ]
FOR MONEYBALL PRO READERS ONLY
>>>>>>>>>> Learn more <<<<<<<<<<
In it to win it,


Moneyball Economics